Vapor Degreasing Systems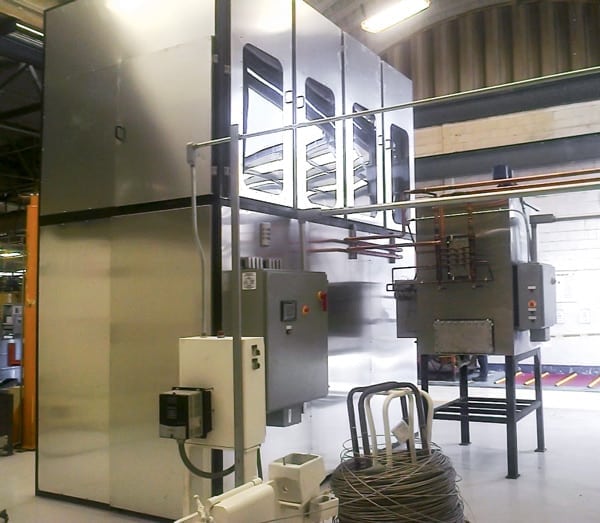 EZG's Vapor Degreasing Systems are designed to minimize evaporative losses with the newest low-temperature boiling solvents on the market, such as Honeywell's Solstice. Systems are compatible with most chlorinated, nPB, HFC and non-flammable solvents. Standard and custom vapor and immersion degreasers are engineered and designed for precision and industrial cleaning applications.
EZG equipment optimizes your cleaning process and is energy efficient, environmentally compliant and easy to maintain. Our degreasing systems include all devices required for OSHA compliance and meet current EPA and NESHAP regulations. Our commitment to quality, on-time delivery and service is the best in the industry.
VAPOR DEGREASING SYSTEM KEY FEATURES
304 stainless steel construction
304 stainless steel water separator with cooling coils and tight sealing lid
304 stainless steel solvent piping and valves
100% standard freeboard with 125% or greater option
Automated Covers
Tank provided with thermal insulation and stainless steel panels
Sloped tank bottom provides ease of maintenance when cleaning
Primary and below freezing systems include 360° peripheral stainless steel finned cooling coils on internal tank walls with stainless steel condensate troughs
Below freezing refrigerated system
Standard electric heat or steam
NEMA 12 electrical panel
VAPOR DEGREASING SYSTEM OPTIONS
Automated material handling
Rotation
PLC controls
Super heat
Refrigerated 304 stainless steel cooling coils in the immersion sump (process mode) and in the boil Sump (Idle mode)
Refrigerated 304 stainless steel primary condensing coils