Custom, Quality Solutions
Equipment
EZG invests in the most capable, durable and technologically advanced equipment available so our customers benefit from the quality and precision of our investments. Opened in 1999, our manufacturing shop specializes in the fabrication, design, development and handling of metal and plastic materials.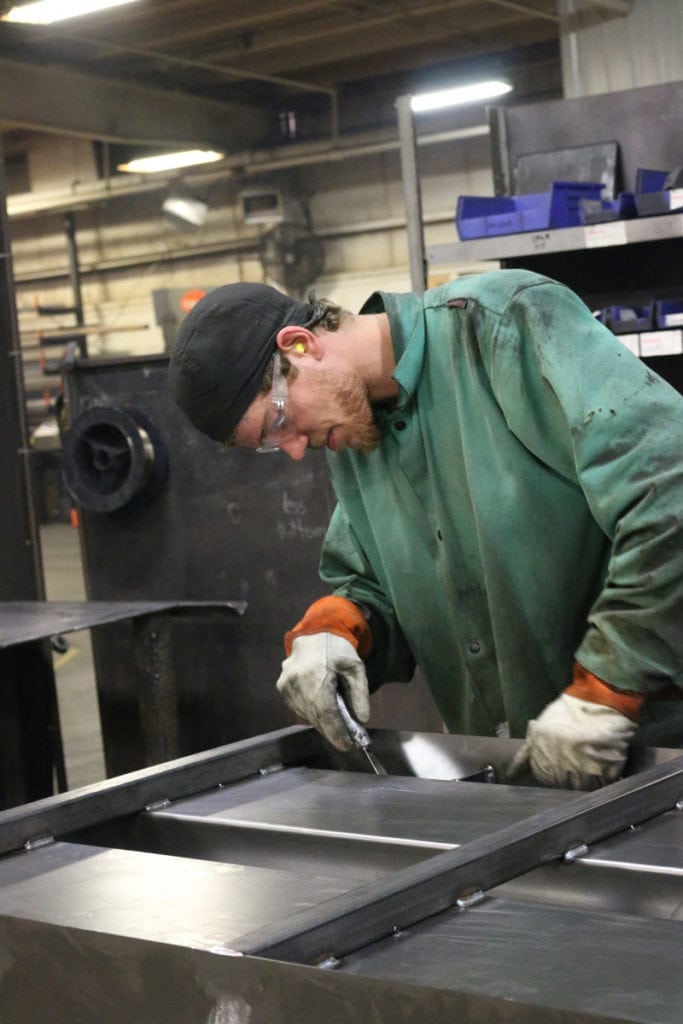 A Knowledgeable Team
EZG's testimonials and past projects are indicative of the impressive means of our shop. Known for their inventive problem solving skills, our technicians, designers and experts have made a name as the best team for improving your company's efficiency. We make running routine tasks look simple by approaching each project in the most efficient way possible to decrease production costs. Our experience handling custom jobs means we will find you the best solution every time.
High Capability
Our innovative shop allows EZG to serve a large number of industries. We build standalone parts and prototypes, assist with custom retooling, cutting, bending or help with a product's full production run.
Types of Equipment
Laser Cutters. The Trumpf L4030 lasers effectively cleave most metals and plastics.
CNC Mills. With a high-speed spindle and wide range of carbide inserts, EZG's mills handle large-scale work as easily as precision jobs.
CNC Lathes. EZG's CNC turning machines are highly-efficient, high-powered devices designed to increase production efficiency.
Brake Press. Our brake presses give operators complete control over bend angle regardless of the material.
Robotic Welder. Automated welding turns complex, high-scale jobs into a simple process completed in a fraction of the time.