Expect the Best
Mixing and Post Hole Delivery Equipment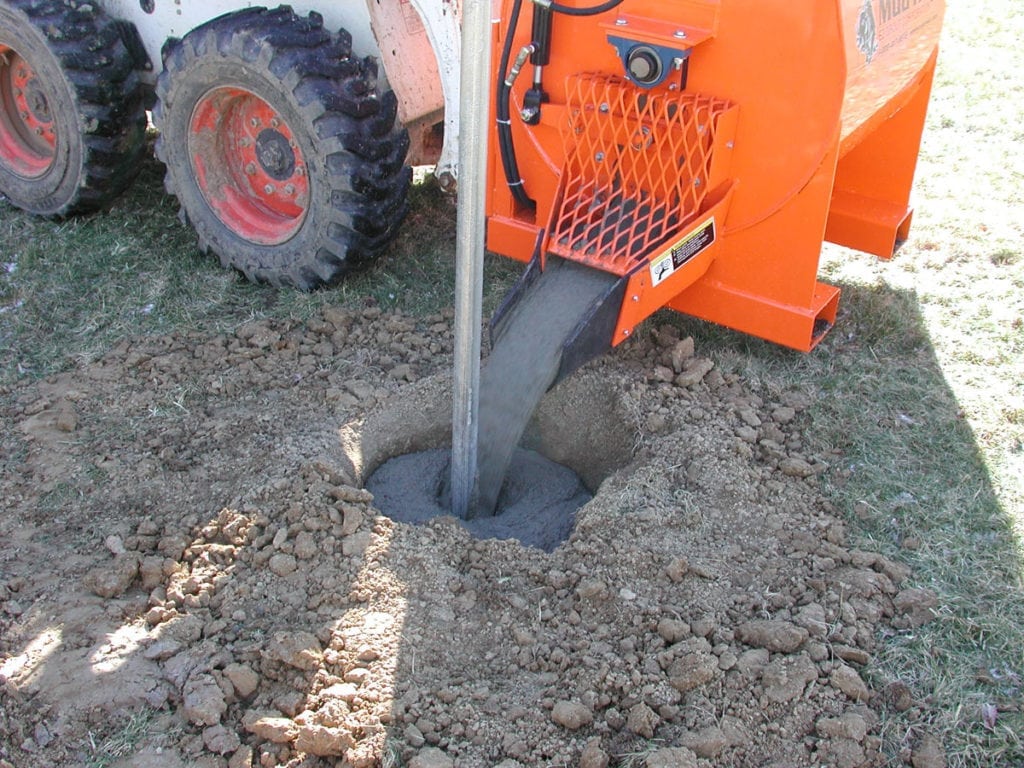 Many of the items in EZG's catalogs began as a request from our customers. After delivering successfully upon those orders, we recognized the inherent value of these new, innovative products. Our mixing and post hole delivery equipment was developed based on such requests.
The Mobile Mud Hog® is a response to fencing contractors looking for on-site mixing. Since its commercial release, our designers have made improvements based on customer feedback.
Our in-house team of experts are happy to sit down and discuss your needs so you are matched with the best piece of equipment to save you money for decades. Few manufacturers can compete with our quality and ability to match customers' specific demands.
If no model meets your exact needs our custom shop will outfit and update any model to ensure you receive a device to precise specifications.